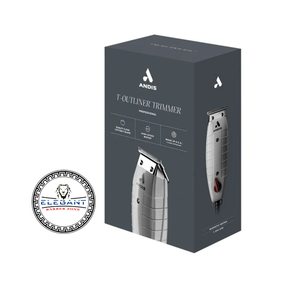 PROFESSIONAL TRIMMER: Use for crisp, clean lines, dry-shaving, and sharp edges with zero overlap blades. Works as a hair, beard, sideburns, and mustache trimmer. All-in-one device, suitable for all ages.

POWERFUL: With an 8-foot electric cord for heavy-duty cutting and a high-torque rotary motor with quality machines drive components to allow for professional-grade shaving at home, produce minimum noise, and preserve long-term availability.

BUMP FREE TECHNOLOGY: With diamond finished T blades feature provides dry trimming, zero overlaps, super-close, clean shave without causing razor bumps or irritation.

STRONG CARBON T-BLADES: Blades are durable and stay sharp longer than other blades, maintaining long-term sharpness without pulling the hair, high-quality stainless steel blades provide smooth hair/beard trimming with total body grooming.